(p.s. Don't be fooled by the title. I HATE High School Musical.)
Anyways, moving on, let's talk about more important things…COMMUNITIES! Everyone is in a community, whether it's your school or neighborhood or YMCA (I can't think of anything else :P), etc. Being in a community is important because it teaches you to depend on others outside your family and let them depend on you as well. This is major pro of communities, and what's even more awesome is that you can help your community by connecting with other people. Like helping nature, the economy, maybe donating money for charity.
But there's still a major flaw (con) to being in a community, because you can't personally connect with everyone around the world. I personally think it would be amazing if the whole world could be one big community, because to be honest, it's kinda not. If there was suddenly an alien apocalypse or something, you would look out for your family and friends, wouldn't you? But what about the people who are complete strangers to you? The world is too vast for us to be able to know EVERYONE and be able to connect with them. Some people are really bad at remembering names, and having to remember the names of 7.5 million people? I wish you luck.
But we don't have to connect with the whole world, since everyone has created their own communities: every town, every city, every state, every country. We can all connect with the people around us, and make the world a better place. In a community, you never have to feel alone, and you can always ask for help if you need it 🙂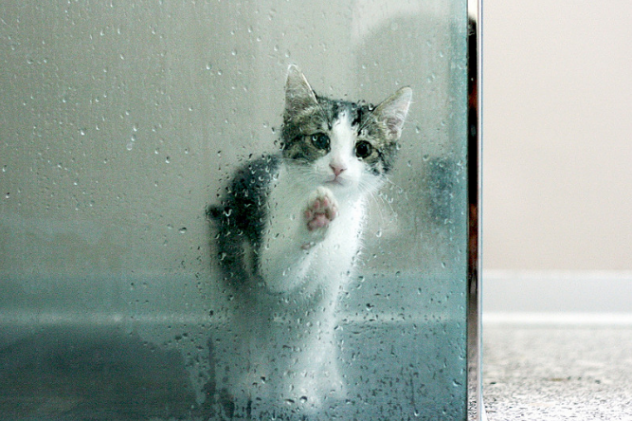 My communities are the schools I've been to, my most recent ones ISD (The International School of Dakar, Senegal) and FBS (Franklin Borough School, New Jersey). In New Jersey, one of my friends and I went to an animal shelter every Wednesday and helped take care of the animals, and help the newly saved animals to get comfortable.
Here at ISD, I'm in an after school activity called Big Brother, Big Sister. In this ASA, we help elementary children, mostly K-4, and be their "big sister" or "big brother". This means we help them with their homework, and if they speak another language, we help them to learn English. Most of the kids speak French and are learning English, and I'm French myself, so I can communicate with "little brother" in both languages. This ASA is SO much fun! If you go to ISD, I suggest you sign up 🙂  And finally, I'm part of the Green Team, where we're planting a garden, and finding a better way to recycle at our school.
Everyone's role is different in a community. You could be the highest position, or the lowest position, even thought position never matters. Anyone can make a difference, even if it's a small one. Role ties into responsibility, which is also very important when part of a community. Your responsibility to your community and the world is vital. You wouldn't want to let anyone down, right?
If you're trying to find a community to be in, you don't have to look far! Everyone is in a community, just by living in it. Your neighborhood is a community, since you connect with your neighbors and become friends. And school is also a very big community because, even if you're not necessarily friends with someone, you still connect with them.
The value of being in a community is probably the most important thing to talk about. The littlest thing you do can have a HUGE impact on your community and even the rest of the world. Elvis Presley once said, "Values are like fingerprints. Nobody's are the same, but you leave 'em all over everything you do." You ARE important, and people are counting on you to help them and yourself make a positive impact in the world you live. What can YOU do right now, to help? And if you haven't already, it's time to start making a change. What are YOU going to do?
Thx for reading! 😀
-Z 😛